The UKs Leading Queen & Freddie Mercury Tribute Act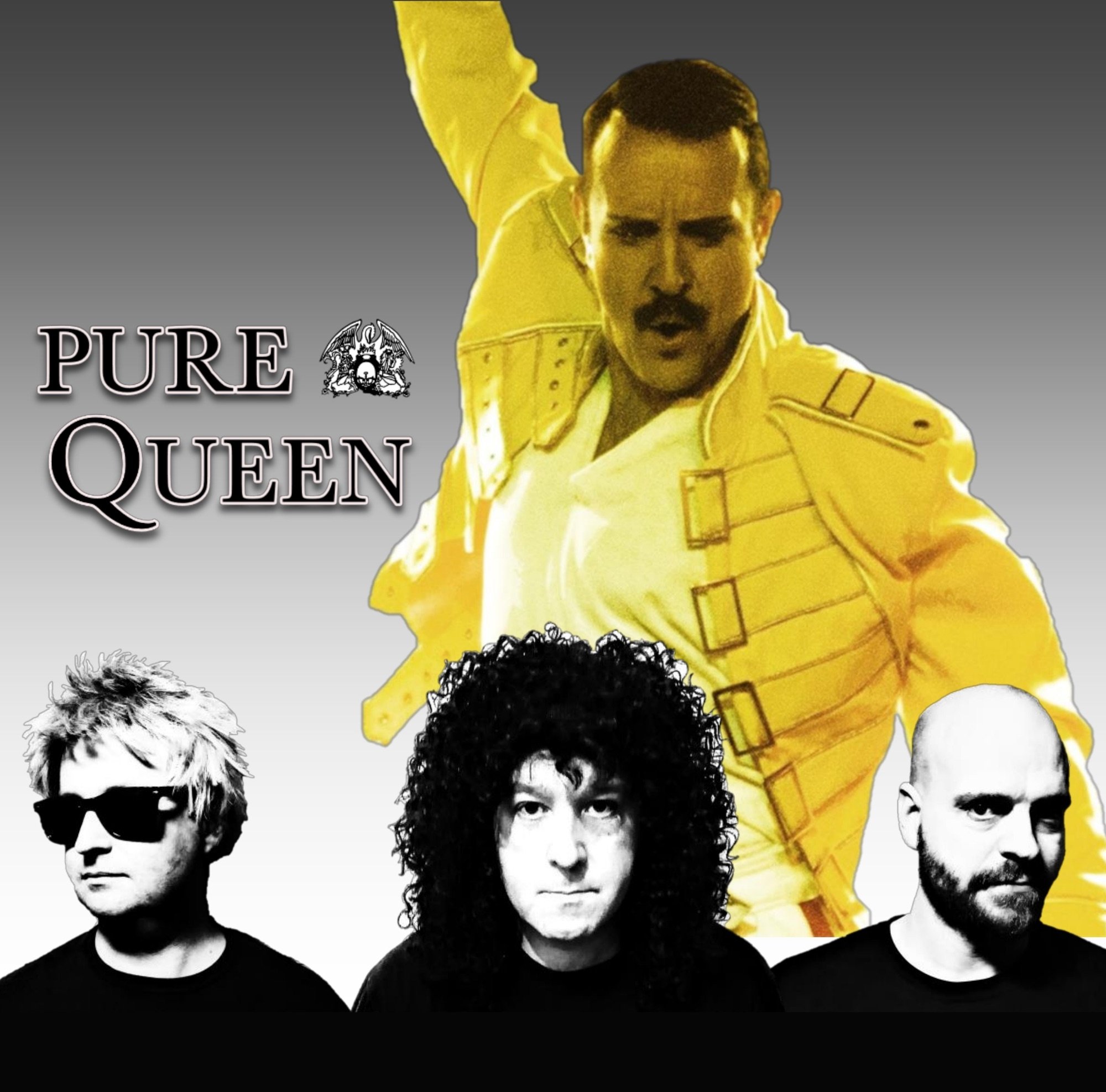 BIOGRAPHY

Pure Magic a tribute to Queen & Freddie Mercury, Mark has been captivating audiences with his breath taking tribute to Freddie Mercury and Queen. With the untimely loss of the late great Freddie Mercury in 1991 there has always been a huge void to fill in popular music. So with endless studies of live shows Mark has recreated the very essence of Freddie`s stage charisma! making him the number one Freddie Mercury artiste.
With many years of experience as a professional entertainer, including T.V appearances, BBC 1's Tribute show "Even Better Than The Real Thing" with Paddy McGuinness. Mark has also supported named acts such as, Suzie Quatro and the Real Thing!!.
CLIENTS
Mark is currently working with leading agents and organisations in the entertainment industry including clients such as Luminar leisure, Bourne leisure, Rank Leisure, First Choice, Thomson, Warners, Six Continents Retail, Chicago, Park Resorts, Grosvenor, Best Western, Marriot, Hilton and De-vere hotels to name but a few.
PURE MAGIC "THE SOLO SHOW"
The Uk's number 1 solo tribute to Freddie Mercury, Comes with a state of the art Logic System PA and an incredible intelligent DMX lighting rig. This show has many costume changes, and an incomparable solo performance. A tribute unlike any other..... "PREPARE TO BE ROCKED!"
STEREO QUEEN - FREDDIE MERCURY & BRIAN MAY "THE DUO SHOW"
Recreating the dynamic presence of "FREDDIE MERCURY & BRIAN MAY", They are together again in this power house performance, Including live guitar! This Queen tribute show is ideal for those who do not have the budget for a full live band. 'Stereo Queen' will leave you mesmerised and wanting more! with over twenty five anthems performed and a stunning stage production that any die hard fan will not want to miss!!.This Queen tribute act is having rave reviews and is a unique alternative to the "Pure Magic" solo show...THE SHOW WILL GO ON!....
PURE QUEEN - "THE FULL LIVE BAND EXPERIENCE"
Are you ready to rock? Are you ready to roll? Okay let's do it!!!....
Pure Queen features over 25 of Queens classic hits authentically reproduced and delivered with a explosive performance that will leave you rocking in your seats!!. guaranteed to blow your mind!!
This show is perfect for theatres, Large concert rooms, weddings, corporate functions ect.
(This show comes with a 8K audio Logic System and DMX lighting and smoke effects)